Chop Chop Firewood Service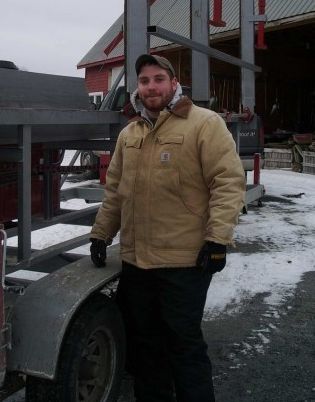 Ben Nottermann is the owner of Chop-Chop, and started the business shortly after graduating from the University of Maine in 2005 with a B.S. in Forestry.
Equipped with plenty of land, a firewood processor, loader and dump truck, Ben can process some serious amounts of firewood. In 2008 alone, he sold over 500 cords of firewood.
The firewood Ben sells is a combination of Sugar Maple, Red Maple, Ash, Beech, Cherry and Birch. He offers both seasoned and green firewood with delivery within 30 miles of East Hardwick.
The towns that Chop-Chop Firewood offers delivery to include: Hardwick, Cabot, Danville, Marshfield, Craftsbury, Hyde Park, Morrisville, Elmore, Stowe, Eden, Albany, Barton, Irasburg, Orleans, East Montpelier, Montpelier, and Barre.
Text and photo courtesy of Keep it Simple Firewood Guide